Dancing Success!
Posted on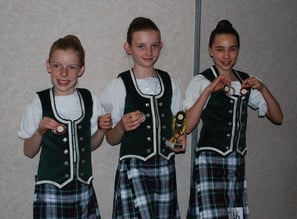 Huge congratulations to Laura, Eleanor and Maia who were very successful in the dancing competition at Corby today, (27.03.11). Even more amazing that Eleanor and Maia were dancing in their first ever competition. Well done girls, I'm very proud of you!
Massive thanks must go to Suzanne for her dedication in teaching all of our dancers.
Keep up the good work!