WELCOME TO THE WEBSITE OF THE SEAFORTH HIGHLANDERS, LEICESTER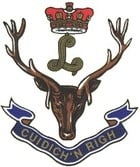 Registered Charity No. 1138917

'Pipe, Drum, Dance, Remember'
The Seaforth Highlanders Pipes & Drums and the Seaforth Highland Dancers are based in Leicester. Leicestershire, in the East Midlands region of the UK.
Originating from the Seaforth Highlanders Regimental Association, we combine the best of Scottish military tradition with a modern approach and the belief that piping, drumming and dancing should always be fun!
We have been active in Leicestershire since the First World War but became officially recognised by Regimental Headquarters in 1961.
Our role today is as a charitable organisation. Utilising the funds raised from engagements, we provide free tuition in all of the Highland Arts and promote their practice and public performance.
We also promote the knowledge and recognition of the Seaforth Highlanders Regiment and their connection to Leicestershire. One of our most important duties is to ensure that those from the regiment who gave their lives in service will always be remembered.
Whatever your interest, we hope you enjoy the site and warmly welcome all enquiries.
Contact us via email, [email protected], phone Pipe Major Steve Bozon on 07751 147432 or our Secretary, Eric on 0775 8241432.