Somerby Parachute Regimental Parade
Posted on
It is as always a great honour to lead the veterans of the Parachute Regiment through the village of Somerby, near Melton in Leicestershire to commemorate all those who took part in operation Market Garden, otherwise known as the Arnhem Landings of WW11.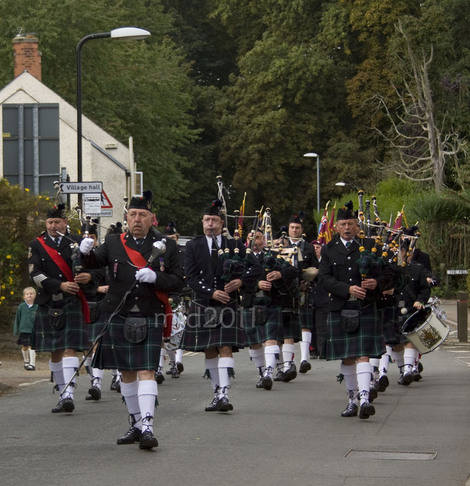 Thanks to Mel, our photographer for these pictures.
The band turned out very smartly and led the many standards to the village church for their service. Later our musicians sounded Last Post, the Lament and Reveille before taking the return journey to the village hall.
It was a particular pleasure for one of our youngest drummers, aged just 8 to hear first hand about the landings from one of the last remaining survivors.
Somerby is where the 10th battalion Parachute Regiment were briefed before their ill fated mission in 1940 and the village is full of memorials to the event. From the Village Hall which was built as a memorial to the stained glass windows in the church, Somerby is well worth a visit.